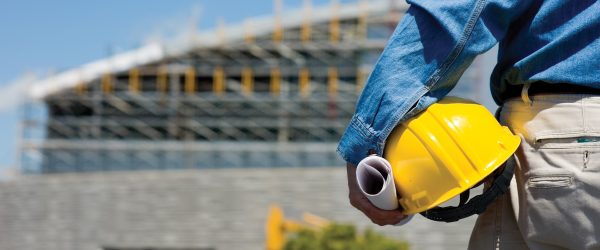 WHO WE ARE
G & A ENGINEERING CONSULTANCY COMPANY was found in 2011, In a few year's time , the scope of professional engineering services are extended to : Building Maintenance Consultancy Services, Mandatory Building/Window Inspection Scheme, Building Diagnostic& Condition Surveys, Reporting Scheme for Existing UBW in NTEH, Tampered Glass Factory Inspection, Independent Surveyor / Expert Witness Report, Addition and Alternation Works / Demolition, AP/RSE Services, Buildings Dept. / Fire Services Dept. Order Release, Minor Works (Class 1, 2, 3), Flat Inspection(New &Existing), Project Management, Independent Clerk-of-Works Services, Validation Scheme for Unauthorised Signboards.
As the result of our high standard of professional engineering consultancy services, our business is well maintained, even with fast expansion in the support of our esteemed clients. In the year of 2013, The Company was re – organised and re-named as "G & A ENGINEERING CONSULTANTS LIMITED", and the development is in the form of corporation. We keep our Professionalism as in the past, and keep upgrading our services into perfection, with the superior quality of our Professional engineering consultancy services.
All our Directors are Authorized Persons and Registered Inspectors. For your information, we have the following licences and related professional engineering qualifications in order to provide the professional engineering services to our clients and all walks of life who need our services:
Authorized Person
Registered Inspector
Registered Structural Engineer
Registered Professional Engineer
VBAS Assessor (List 1)
Corporate Member of Hong Kong Institution of Engineers
Corporate Member of Institute of Structural Engineers, U. K.
Corporate Member of Institute of Civil Engineers, U. K.
Professional Member of Royal Institution of Chartered Surveyors, U.K.
Fellow of Chartered Institute of Building, U.K.
Chartered Construction Manager of Chartered Institute of Building, U.K.
Fellow of Institute of Clerks of Works and Construction Inspectorate of G.B. Inc.
Technically Competent Persons T1, T2, T3, T4 and T5 (Technical Memorandum of Supervision Plans)
Registered Safety Officer & Registered Safety Auditor
We would like to provide free consultation to all of you in need of our Professional engineering consultancy services. Please feel free to contact us on hotline within normal office hours or email to us at any time convenient to you. We are looking forwards to serve of all of you.
WHAT WE DO
We have the following licences and related professional engineering qualifications in order to provide the professional engineering services to our clients and all walks of life who need our services:
Building Maintenance Consultancy Services
Mandatory Building/Window Inspection Scheme
Building Diagnostic& Condition Surveys
Reporting Scheme for Existing UBW in NTEH
Tampered Glass Factory Inspection
Independent Surveyor/Expert Witness Report
Addition and Alternation Works/Demolition
AP/RSE Services
Buildings Department / Fire Services Department Order Release
Minor Works (Class 1, 2, 3)
Flat Inspection (New& Existing)
Project Management
Independent Clerk-of-Works Services
Validation Scheme for Unauthorised Signboards